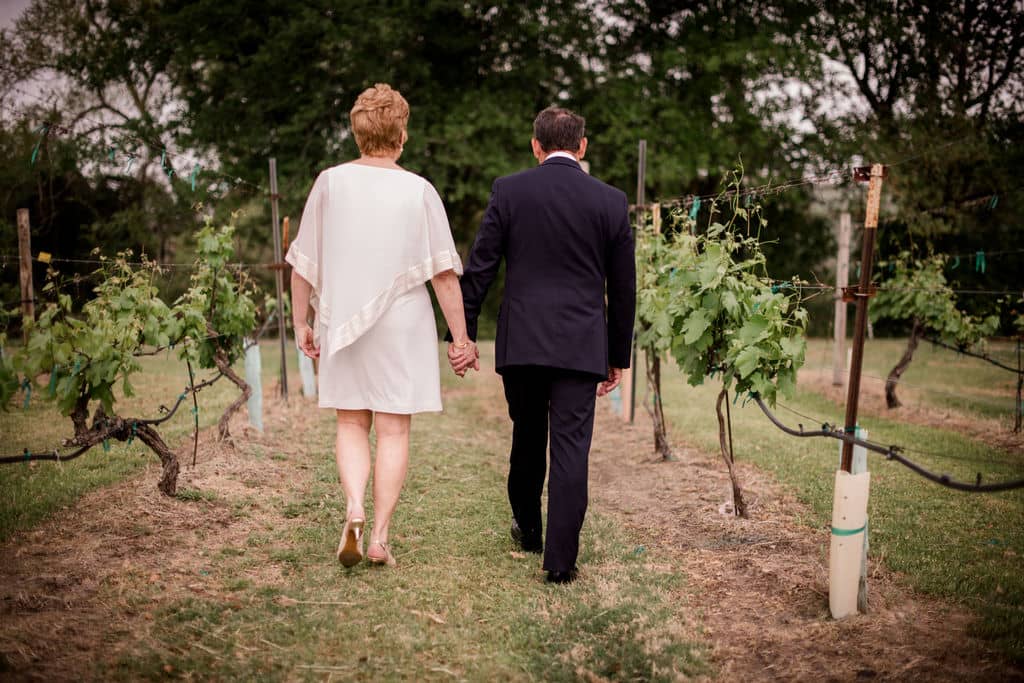 No matter if it's been 5 years of 50+ years, a vow renewal ensures the spark never stops! A vow renewal is a beautiful way to celebrate your enduring love and commitment.
You're also in for a treat because Texas offers a diverse range of stunning locations! From picturesque vineyards to charming venues, this state is perfect for creating a memorable vow renewal. 
Are you ready for all you need to know to plan a remarkable vow renewal? Alright let's keep scrollin'!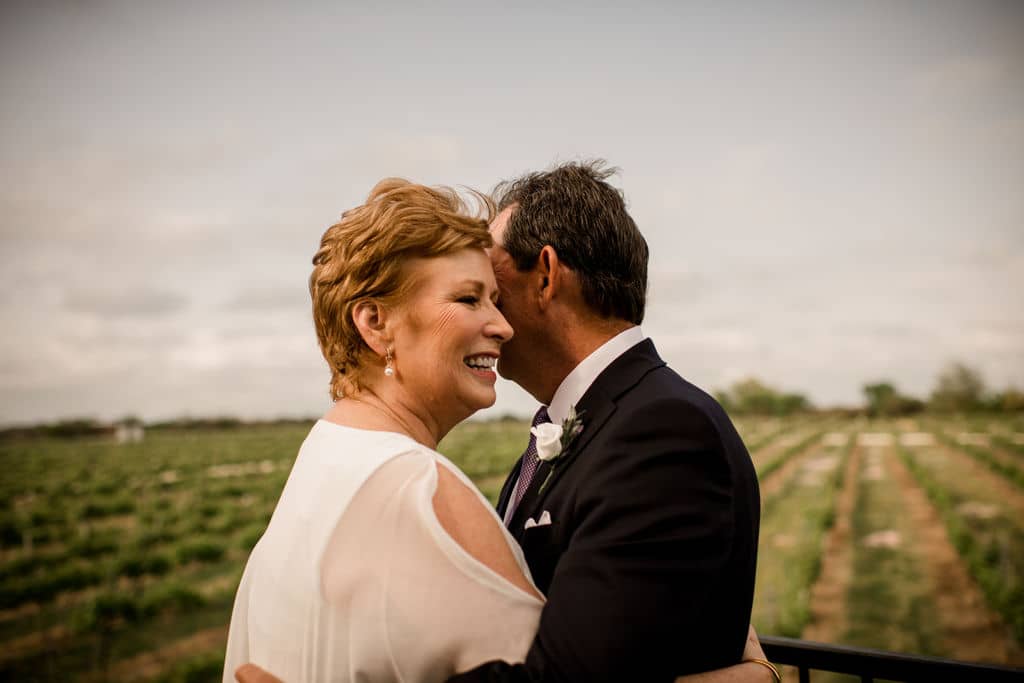 Set the Vision for Your Vow Renewal
First, before diving into the planning process you'll want to take some time to discuss your expectations, preferences, and overall vision for your vow renewal ceremony. Consider the style, theme, and atmosphere you want to create with your partner. 
Ask yourself if you want to go big like your wedding day or keep it intimate. This clarity will guide you through the rest of the planning stages!
Choose the Perfect Venue and Details for Your Vow Renewal
As I always boast about, Texas offers a wealth of stunning venues each with its own unique charm. Whether you envision an intimate gathering in a vineyard or a grand celebration in an elegant ballroom, Texas has it all!! Some popular choices include: a charming white chapel at 7F Lodge or check out a range of outdoor venues here. If you're looking for a venue in the Brazos Valley area, I got you covered with this guide! 
Next on your planning list after you've chosen your venue is your personalized details! While planning your vow renewal ceremony, you have the freedom to personalize every aspect. Don't let yourself get lost in the details–you can make this day however you like! You can decide whether you want a religious ceremony or throw out traditions and explore other options.  
Based on the size of ceremony you want you have, you can hire a planner to coordinate all your personalized details and more. They'll ensure that every detail reflects the tone and style of your vow renewal. You can always show them a Pinterest board that inspires you and discuss further vendors you'd like to incorporate. A team of vendors help enhance the atmosphere with beautiful floral arrangements, lighting, foods,  and personalized décor elements that match your vision.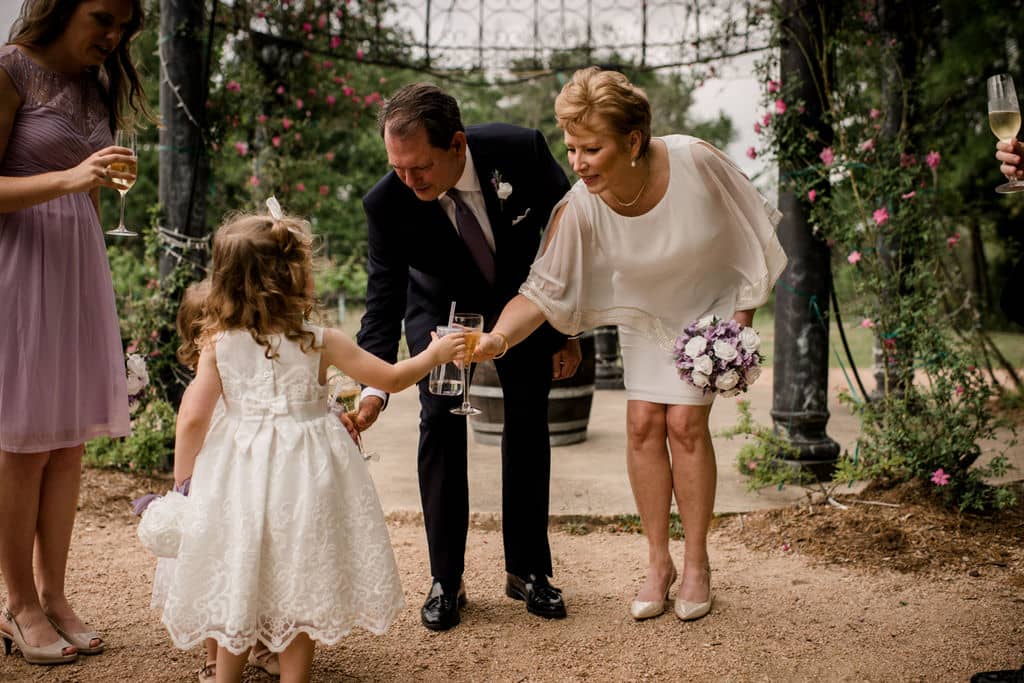 Selecting the Right Attire for Your Vow Renewal
Texas is a beautiful state but the summers here aren;t for the weak. My personal advice? Pass on a summer vow renewal (you and your guests will thank me later) and take advantage of the spring and fall! Each season in Texas has amazing seasonal flowers you can always incorporate into your day with the help of a talented florist, like Urban Rubbish. 
Based on the style and formality of your vow renewal ceremony, you'll want to wear something comfortable. Whether you choose to wear a classic white gown (again haha), a stylish cocktail dress, or a sharp suit, the choices are endless. Remember it's your vow renewal, there are no rules! 
Oh!!! Don't forget to consider accessories that add to your show stopping look. 
Special Bonus: Bring a photo of you both on your wedding day to either recreate or pose with! It marks the journey of your love. 
Capture the Vow Renewal Memories 
Lastly and most importantly, you want to hire a professional photographer to capture the special moments of your vow renewal forever. You can research on instagram or google and reach out. Once you find the one you connect with, book them! I specialize in documentary style photography so if that's what you're looking for, I think we'd be a match. 
Tip: Ask your potential photographers for a previous gallery to look over to make sure your visions align.



Recap on How to Plan a Vow Renewal
Overall, planning a vow renewal ceremony in Texas is an exciting opportunity to celebrate your enduring love. With breathtaking venues, diverse landscapes, and a rich culture, Texas provides the perfect backdrop for your special day. 
By following the steps in this guide, your vow renewal is sure to be just as memorable as your wedding day! And don't be shy to reach out to me, I love documenting all love in every stage. 
_________________________________________________________________________________________
Meet Jamie
Hey! It's Jamie and what you see, is what you get!
I'm a marathon running, tattoo laden, indie music loving, historic home renovating, dog lover who isn't afraid to speak her mind. I am a Houston and College Station wedding photographer living in a 110 year old farmhouse in the small town of Snook, TX.
You might be wondering, "what makes her the best choice for my wedding?"
WELL! 12 years of wedding experience means that I'm not only a wedding expert, but I'm also a pro at keeping you on schedule, like wrangling a big family as if they were my own. I am committed to making sure my clients actually enjoy their wedding day.
Genuine smiles and laughter are what I strive for.
It's my goal to capture real, un-posed moments that reflect your wedding in a way that only I can. I want you to see things in your wedding album that you didn't even realize were happening behind the scenes.
If you're also the kind of person that loves jumping into adventurous feet first, let's run this trail together! You can inquire here!