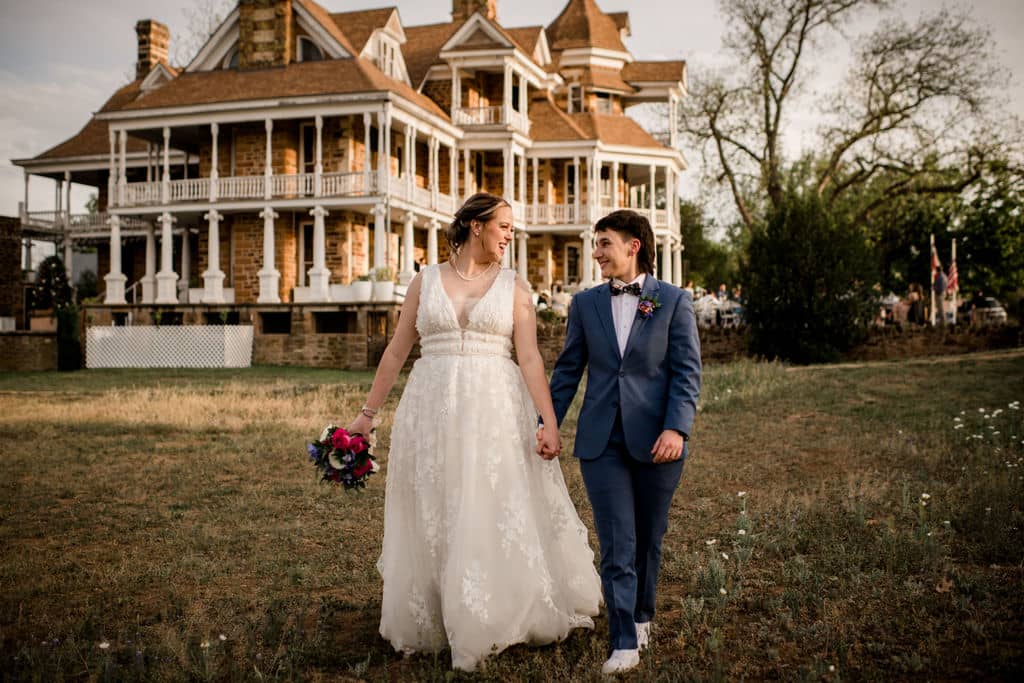 Regardless if you are just starting out or have been in the business for years, there are some wedding photographers must haves in your bag. In the end though, you can have the greatest photography tools out there but it means nothing without the right approach. 
As a wedding photographer in Texas, I have had the opportunity to capture spectacular moments and create lasting memories for couples on their special day for over 12 years. To ensure I'm fully prepared to deliver my best, it's important for me to have the right gear and maintain an LGBTQ+ friendly approach. 
With this in mind I will explore the wedding photographers must haves, from gear recommendations to tips for creating an inclusive and supportive environment for all couples.






Essential Gear for Texas Wedding Photographers
When photographing weddings in the beautiful and diverse state of Texas, having the right gear is essential to capturing the magic of each moment. From sprawling outdoor venues to intimate indoor ceremonies, Texas is home to unique opportunities for wedding photographers. Here is a list of wedding photographers must haves in your arsenal: 
1 | High-Quality Cameras and Lenses: Invest in professional-grade cameras and a variety of lenses to capture the magic of every moment, from wide-angle shots to intimate details. My personal recommendations are the Nikon D850 and a 35mm lens and a 50mm lens to create that documentary style that I specialize in!!
2 | Lighting Equipment: Be prepared for different lighting conditions by carrying portable lighting equipment such as speed-lights, reflectors, and diffusers. My personal favorite that never fails is the Nikon SB-5000.
3 | Backup Equipment: Most importantly, always have backup cameras, lenses, memory cards, and batteries to avoid any technical mishaps that could jeopardize capturing those precious memories. You never know what can happen so it's best to be prepared for anything! 



An LGBTQ+ Friendly Approach:
Despite what you may hear on the news, Texas is a diverse state with a vibrant LGBTQ+ community. To create an inclusive and welcoming environment for all couples, wedding photographers must haves is to consider the following:
1 | Language and Communication: Use gender-neutral language throughout your business. This means in your contracts, in your questionnaires, and when interacting with clients. Avoid assumptions about pronouns or relationship dynamics. Always respect their preferred terms and ensure open and clear communication throughout the planning and shooting process.
2 | Inclusive Portfolio: Showcase diversity and inclusivity in your portfolio by featuring images of LGBTQ+ couples. This demonstrates your experience and commitment to capturing love in all its forms. However, treat people in the LGBTQ+ community as you would a heterosexual couple. This means NOT just posting during pride month and also NOT emphasizing their queerness in the caption. Why? Because doing those things actually tokenizes them and is more harmful. 
3 | Sensitivity and Respect: Be sensitive to the unique experiences and challenges faced by LGBTQ+ couples. Ensure that you create a safe space where they feel comfortable expressing their identities and love for one another. Unlike heterosexual couples, LGBTQ+ couples experience a sort of "coming out" again feeling when chatting with vendors so it's important to respect and understand where they're coming from
4 | Vendor Recommendations: Offer a list of LGBTQ+ friendly wedding vendors in Texas, including venues, planners, and officiants, to support couples in finding inclusive resources for their special day. I solely work with LGBTQ+ friendly vendors because it is a core value in my business. So don't be shy to ask!
For a full run down on my inclusive process, check out my blog.  




Recap on Texas Wedding Photographers Must Haves: 
In the end, having the right gear and an LGBTQ+ friendly approach are photographers must haves for capturing beautiful moments and creating a welcoming environment for all couples. By investing in quality equipment and embracing diversity, you'll not only provide exceptional photography services but also contribute to the celebration of love in its many forms. 
Remember, the most important tool you have as a wedding photographer is your passion for capturing heartfelt moments and preserving memories that will last a lifetime!
_________________________________________________________________________________________
Meet Jamie
Hey! It's Jamie and what you see, is what you get!
I'm a marathon running, tattoo laden, indie music loving, historic home renovating, dog lover who isn't afraid to speak her mind. I am a Houston and College Station wedding photographer living in a 110 year old farmhouse in the small town of Snook, TX.
You might be wondering, "what makes her the best choice for my wedding?"
WELL! 12 years of wedding experience means that I'm not only a wedding expert, but I'm also a pro at keeping you on schedule, like wrangling a big family as if they were my own. I am committed to making sure my clients actually enjoy their wedding day.
Genuine smiles and laughter are what I strive for.
It's my goal to capture real, un-posed moments that reflect your wedding in a way that only I can. I want you to see things in your wedding album that you didn't even realize were happening behind the scenes.
If you're also the kind of person that loves jumping into adventurous feet first, let's run this trail together! You can inquire here!