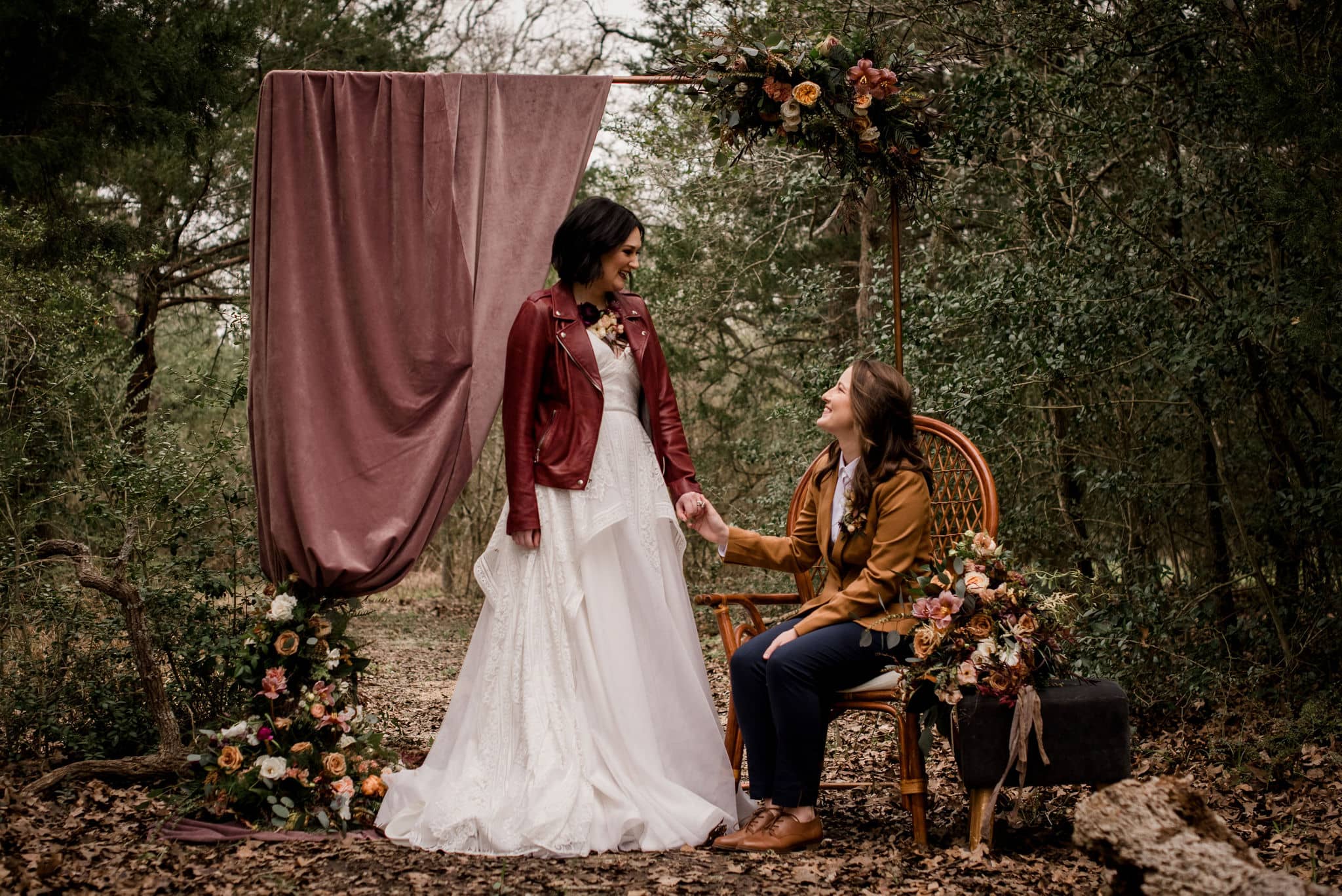 We are incredibly fortunate in the Bryan-College Station area to have such a variety of stunning venues for weddings! We have it all from rustic barns, to modern spaces, and to the beautiful open Texas countryside.
Whether you're looking for an indoor or outdoor space for a grand or intimate wedding, you will want to keep scrolling for some of my favorite wedding venues in the Bryan-College Station area!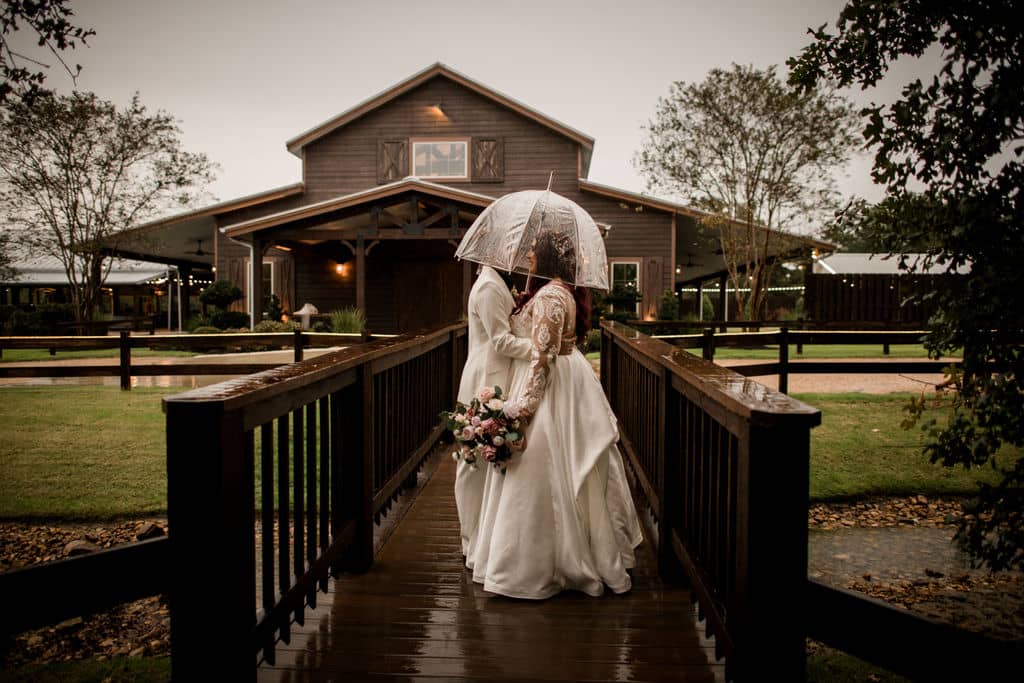 Peach Creek Ranch
Peach Creek Ranch in College Station, TX is off the charts as one of my favorite wedding venues in the Bryan-College Station area for its breathtaking scenery, sprawling green fields around the pond, and picturesque woods surrounding the property. 
The staff at Peach Creek Ranch are friendly and accommodating, and will help you plan a stress-free, memorable wedding. They offer in-house planning and coordination with Always Blissful which is a huge help for any wedding.  Even though the venue is conveniently located not far from Houston, they offer a lodge to rent so your guests can enjoy an overnight stay. Meaning the celebration doesn't have to end! Peach Creek Ranch was designed for large weddings. The venue offers plenty of amenities, including a full preferred vendor list (*hi*), a bridal suite, and a honeymoon suite! Their versatility of indoor and outdoor space is perfect for fitting any vision you have.
With these features, your wedding day at Peach Creek Ranch is sure to be a dream come true!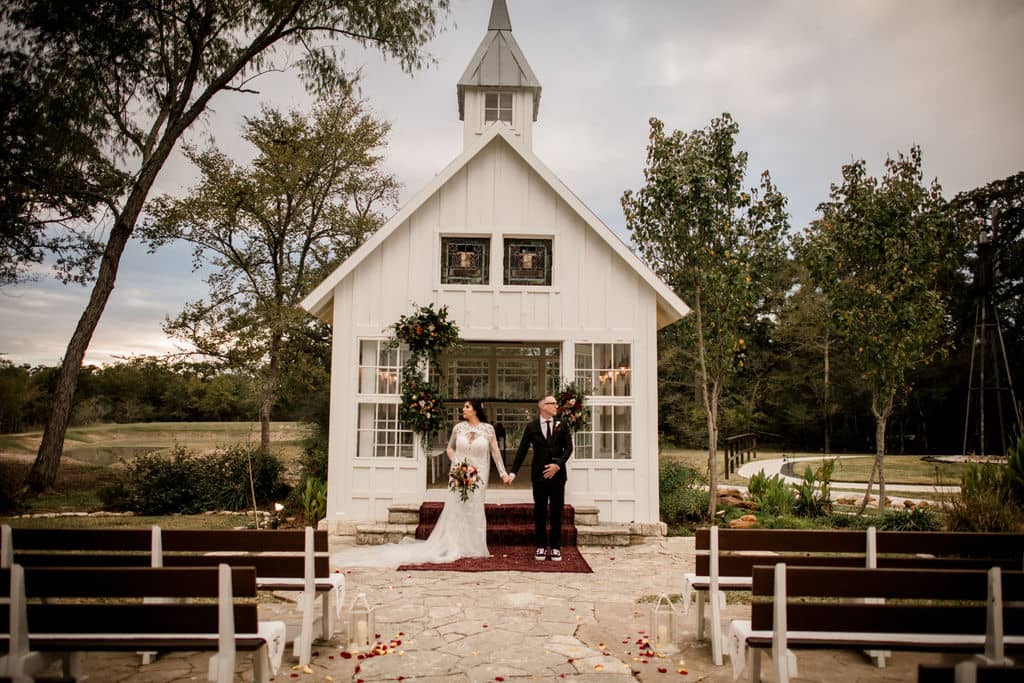 7F Lodge
Nestled in College Station, TX, 7F Lodge is one of my favorite wedding venues in the Bryan-College Station area for many reasons. 
For starters, the venue has stunning views with plenty of outdoor space for a ceremony and reception. The staff is incredibly friendly, professional, and helpful in ensuring a seamless event. The venue also offers pre-packaged weddings, a variety of catering options, as well as full-service amenities like linens, centerpieces, and more! Lastly, 7F Lodge conveniently offers cabins to rent so your guests can spend the night so there is no need to end the celebration early! (Want my tip for this venue? The lighting for your ceremony is just right 2 hours before sunset) Every wedding comes with the best coordinator (or planner if you want to add to the service), Amy with All Things Planned.
With its adorable white chapel, helpful staff, convenient location, and pre-packaged wedding options featuring yours truly, 7F Lodge is one of my favorite wedding venues in Texas that will make your special day truly unforgettable.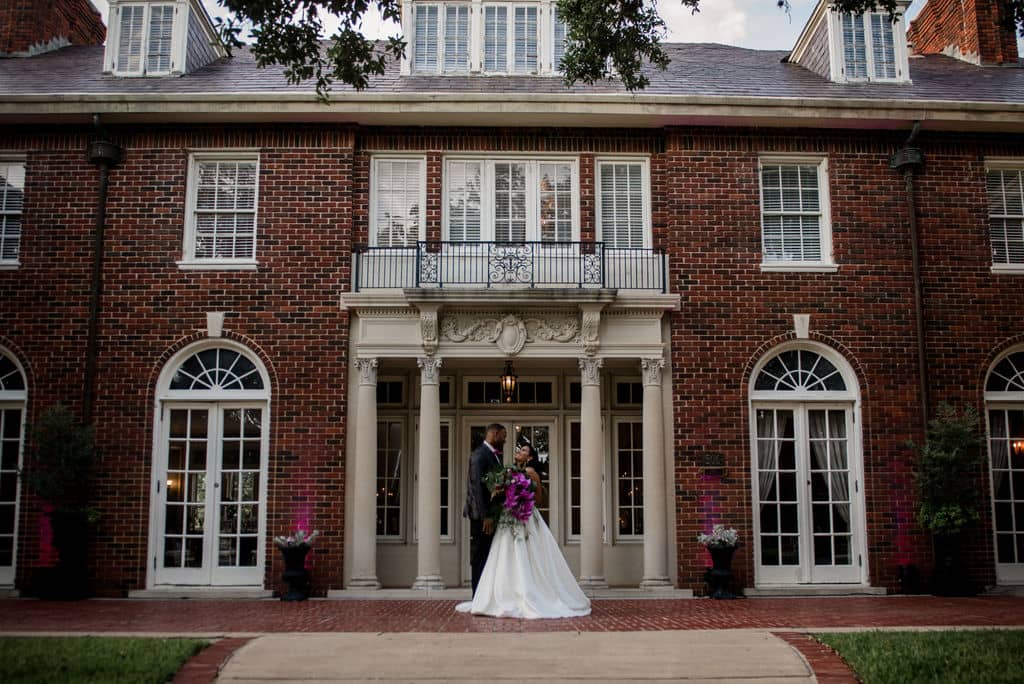 Astin Mansion
The Astin Mansion in Bryan, Texas is a historic mansion that has been restored with all the modern amenities that make it one of my favorite wedding venues in the Bryan-College Station area. 
Whether you're looking to say "I do" indoors or outdoors, the Astin Mansion has got you covered with its vintage charm. They've got a grand ballroom with a jaw-dropping crystal chandelier that can fit all of your closest friends and family. Your loved ones will be impressed with their top notch staff. Plus, their manicured landscape is a real stunner. The mansion also has a variety of indoor and outdoor spaces that can be used for your ceremony, reception, or other wedding-related events.
With Astin Mansion's beautiful surroundings, excellent service, and range of amenities, your wedding day is sure to be unforgettable.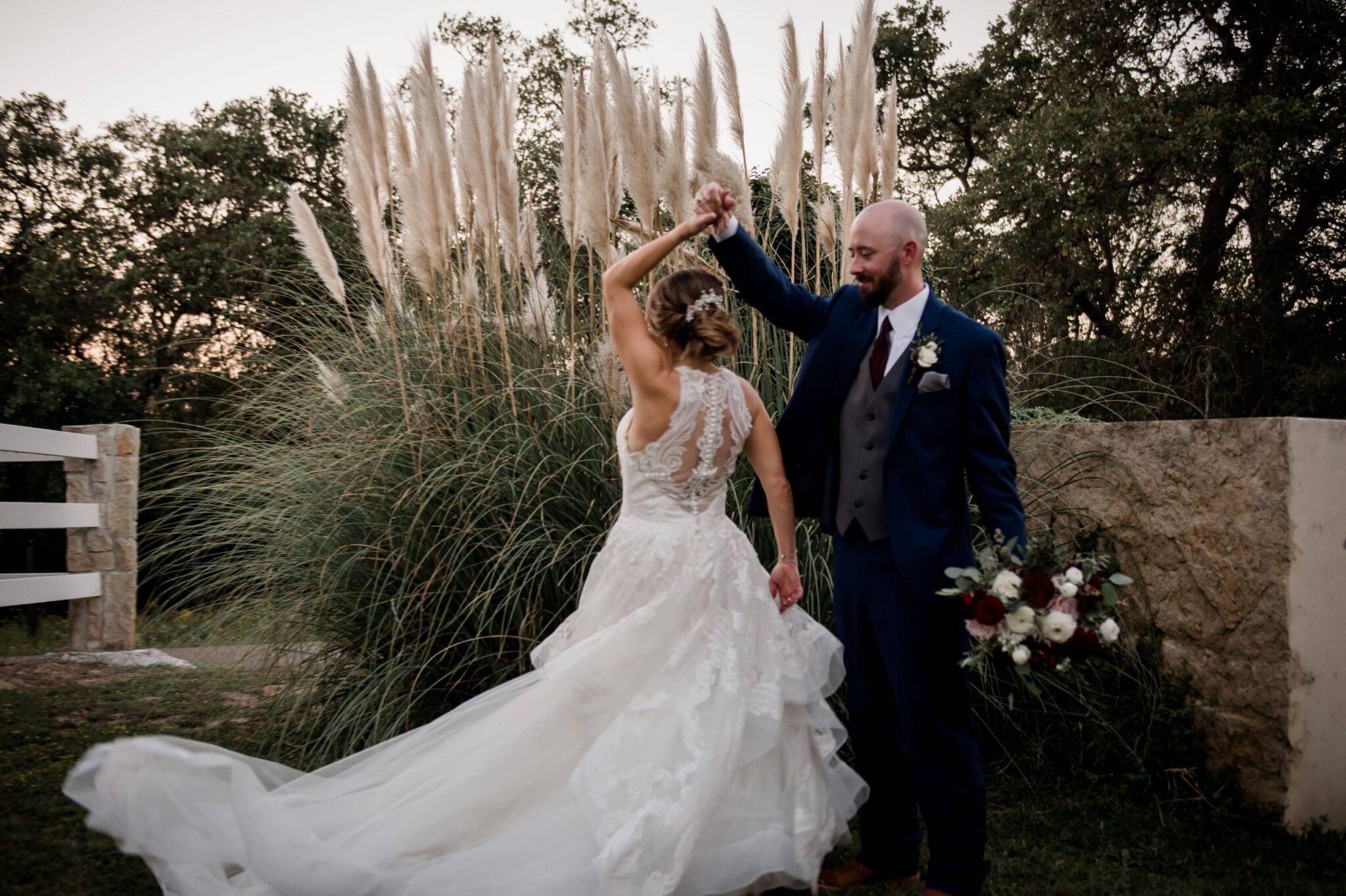 Inn at Quarry Ridge
The Inn at Quarry Ridge is located just north of Bryan, TX and has quickly become my favorite wedding venue in the Bryan-College Station area (for good reason!).
First and foremost, the venue is an elegantly casual space with the option to rent the house with a pool for overnight stays at the venue. The venue offers a variety of ceremony and reception options for intimate or large weddings, making it perfect for couples of all styles and budgets. Not to mention the in-house coordination and planning with Uniquely Set Event Management, ensuring that every event goes perfectly to plan. The venue also offers on-site catering as well as lodging, ensuring that your guests will be well taken care of. (A little insider secret…this is one of my favorite venues for evening lighting!) 
If a unique wedding experience in Brazos Valley is one you're looking for, the Inn at Quarry Ridge is the perfect choice.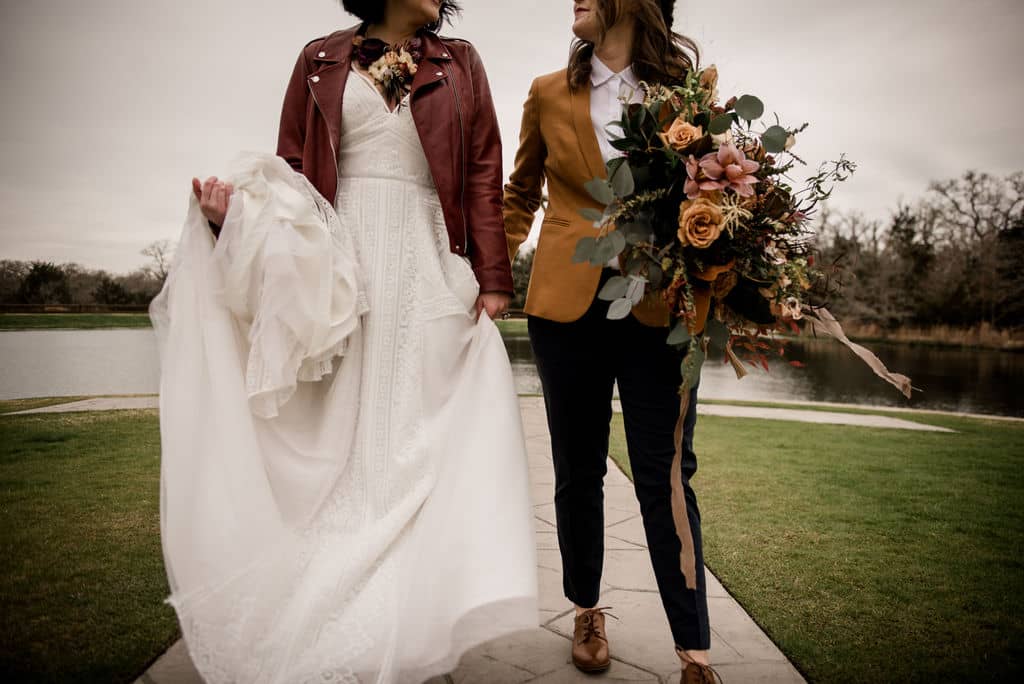 There are a variety of wedding venues in the Bryan-College Station area, but these are top-tier for making your wedding day unique and memorable! Whether you're looking for an intimate celebration with your closest family and friends or a grand one, these venues can bring your vision to life.
I am a preferred vendor at Peach Creek Ranch, 7F Lodge, Astin Mansion, and Inn at Quarry! Meaning I have the experience and first-hand knowledge of all the best spots to get you the best photos. 
Planning your wedding in the Bryan-College Station area and want to chat more? Reach out here and let's take the plunge together!
Meet Jamie!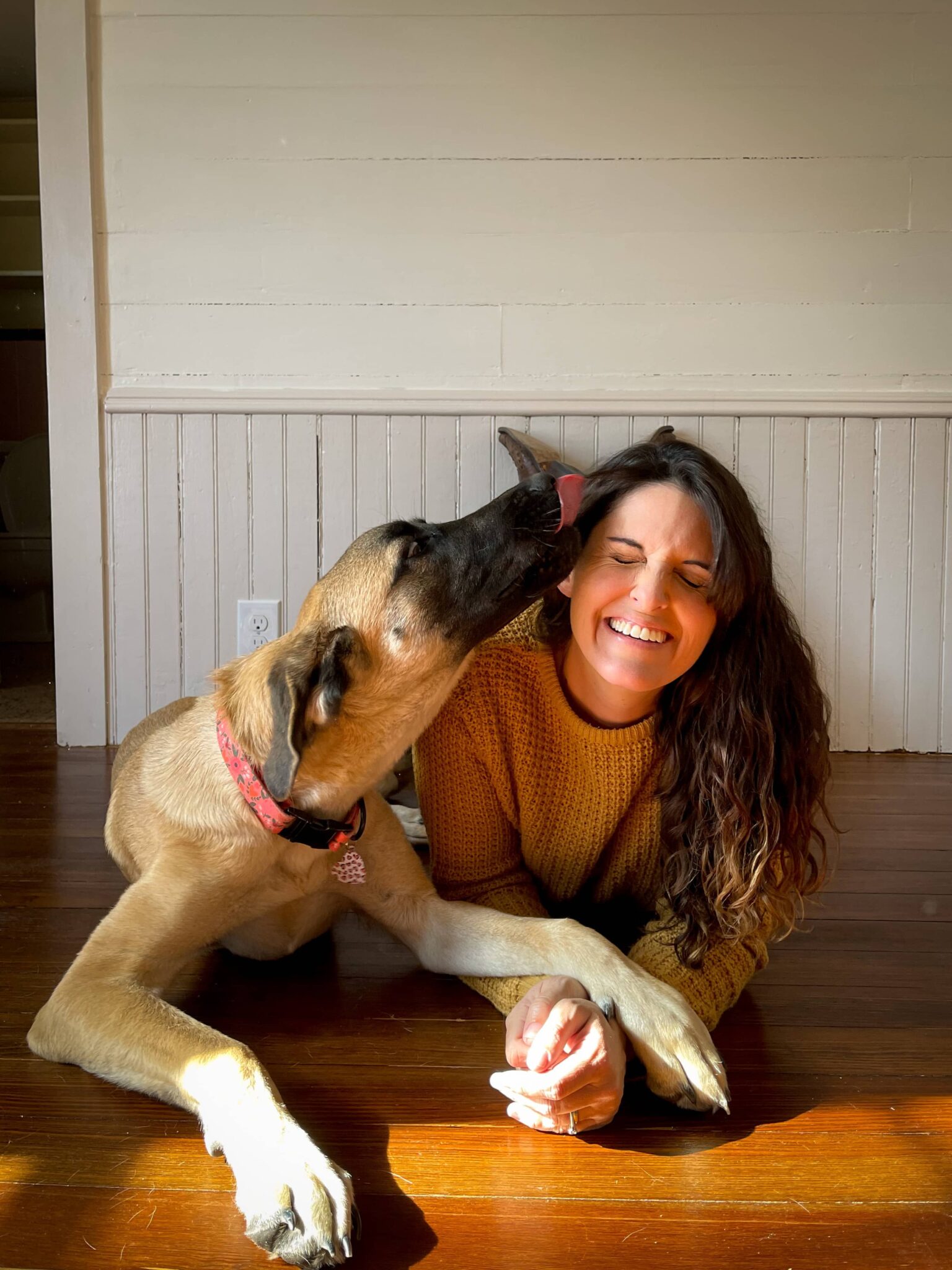 Hey! It's Jamie and what you see, is what you get!
I'm a marathon running, tattoo laden, indie music loving, historic home renovating, dog lover who isn't afraid to speak her mind. I am a Houston and College Station wedding photographer living in a 110 year old farmhouse in the small town of Snook, TX.
You might be wondering, "what makes her the best choice for my wedding?"
WELL! 12 years of wedding experience means that I'm not only a wedding expert, but I'm also a pro at keeping you on schedule, like wrangling a big family as if they were my own. I am committed to making sure my clients actually enjoy their wedding day.
Genuine smiles and laughter are what I strive for.
It's my goal to capture real, un-posed moments that reflect your wedding in a way that only I can. I want you to see things in your wedding album that you didn't even realize were happening behind the scenes.
If you're also the kind of person that loves jumping into adventurous feet first, let's run this trail together!