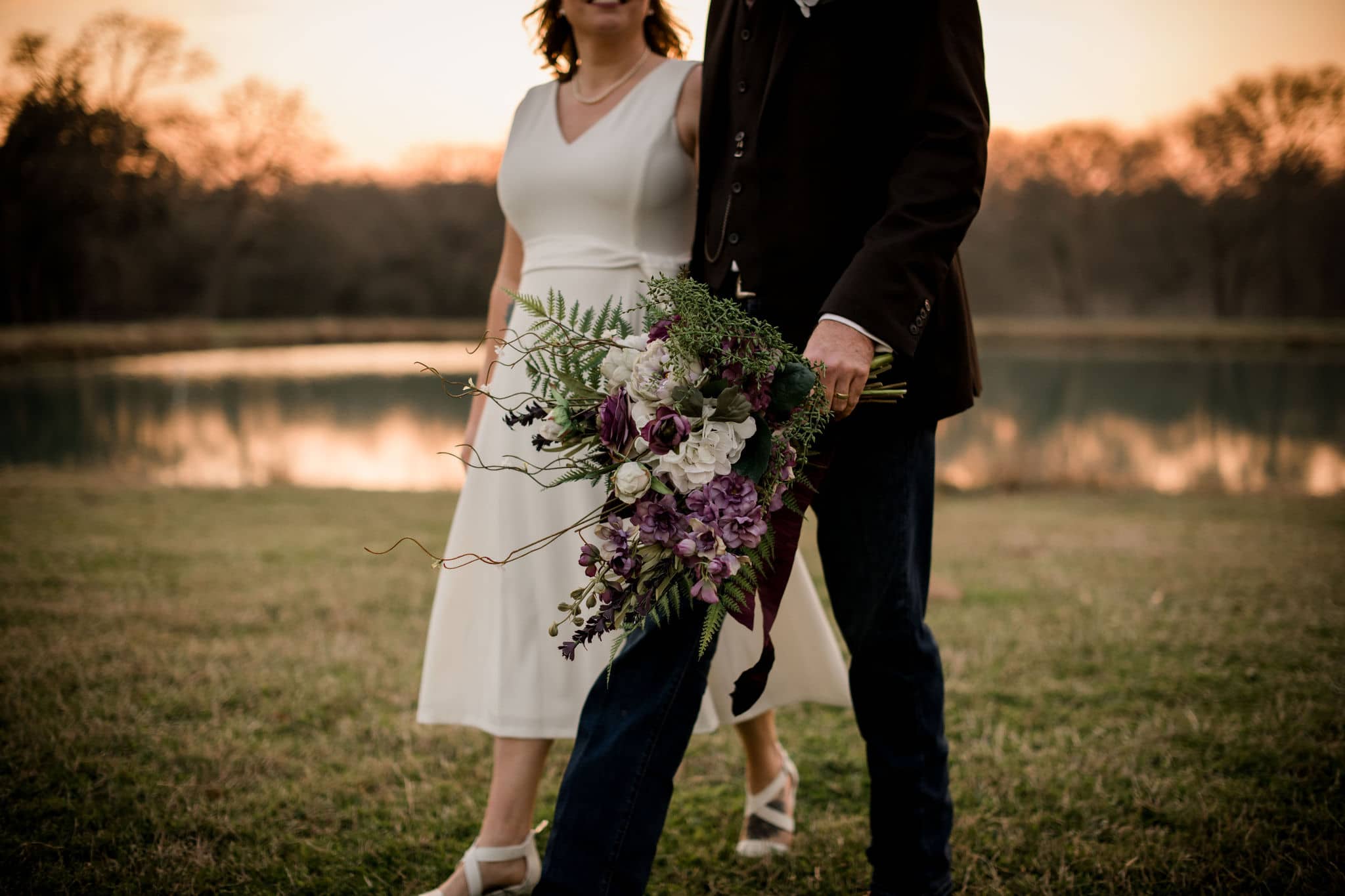 With more and more couples choosing to throw out the rule book that comes with a traditional wedding ceremony, elopements in Brazos County, Texas are perfect for an intimate and meaningful day. From the rugged landscapes of Central Texas to beautiful venues, Brazos County offers a variety of romantic settings for couples looking to elope. The area is close to Austin, Houston, as well as San Antonio and has lots of great places for weddings, like outdoor venues, hotels, and parks!
Consider this your guide and insight into some spectacular Texas elopement locations.

7F Lodge in College Station, Texas Elopement
Located in the heart of Brazos Valley, 7F Lodge in College Station, Texas offers a variety of breathtaking spaces and scenic views.
This venue has it all from the spacious outdoor terrace, to the cozy indoor chapel. 7F Lodge has something for everyone. From the moment you arrive, you will be taken back by the beauty of the property and the attentive staff that is ready to help make your wedding day a special one. With its stunning architecture, lush landscaping, and tranquil atmosphere, 7F Lodge offers the perfect combination of romance and elegance for the perfect Texas elopement.
Oh, and I'm a preferred vendor! So I've got all the tips for the best photos here for you.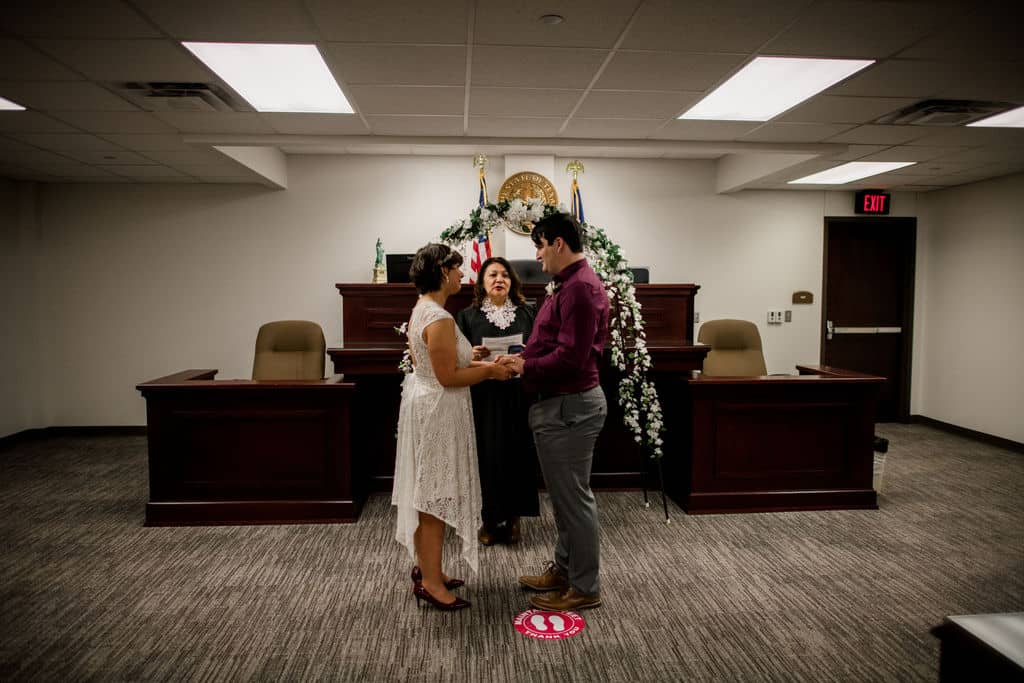 Eloping at Brazos County Courthouse in Bryan, Texas
Are you trying to avoid the hassle and cost of a big wedding?
You may want to consider a Brazos County courthouse wedding. It's the perfect way to have a more intimate celebration without missing out on any of the special touches that make a wedding memorable. Eloping to the Brazos County Courthouse in Bryan, Texas can be a really simple way to get married. The courthouse is a building nestled into historic downtown Bryan, TX which makes the perfect backdrop for photos after the ceremony.
Couples can elope privately or have a ceremony with a few family and friends. The Brazos County Courthouse is an ideal destination for couples wanting to make their vows in a simple, meaningful way. With its proximity to historic downtown Bryan, you can be sure that your special day will be one you'll never forget.
Your elopement day doesn't end at "sign here", take the moment to explore the town as newlyweds!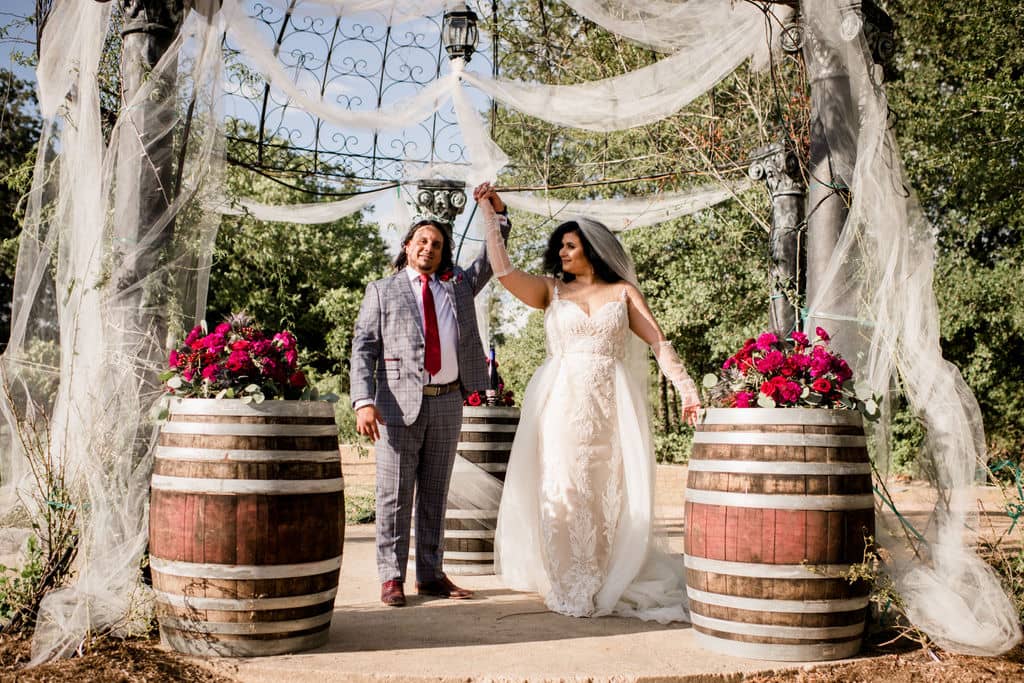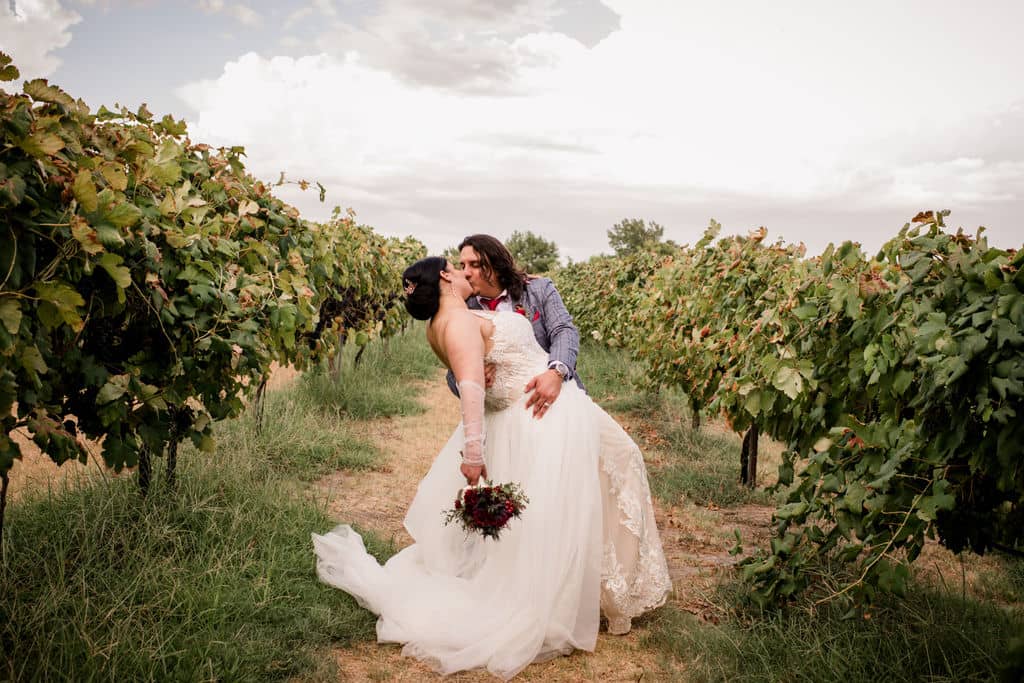 Texas Elopement at the Messina Hof Winery
Eloping at Messina Hof Winery in Bryan, Texas is a perfect way to celebrate your love and commitment over a glass (or more) of wine. The lush vineyards, romantic setting, and stunning architecture make the winery a perfect spot for an intimate and unforgettable elopement.
The winery offers a unique and beautiful backdrop for your special day, with its picturesque landscape. You can say "I do" in the lush vineyards, in the intimate barrel room, or in the restaurant overlooking the vineyards–whatever you choose, you can be sure that your special day will be one to remember.
How many people get to say they poured a glass of wine together during their ceremony?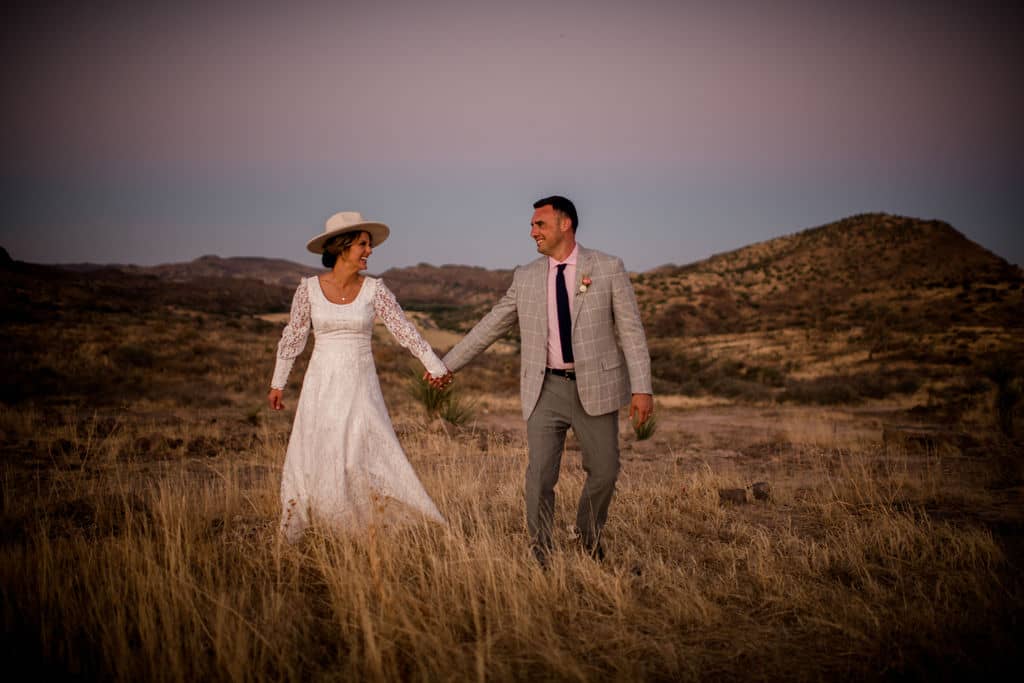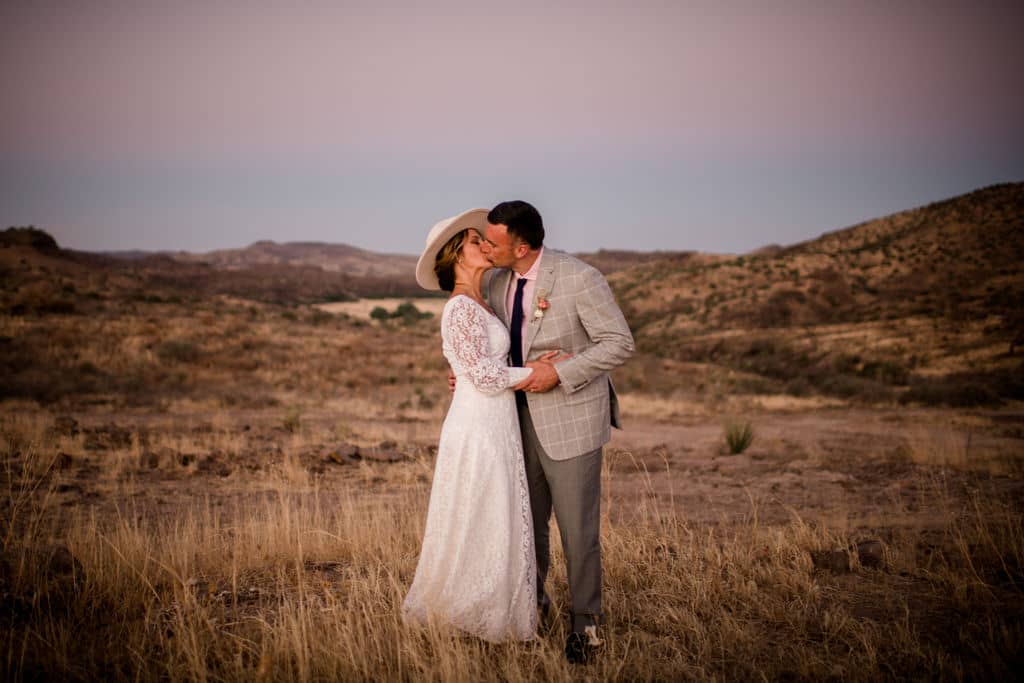 Texas Adventure Elopement at Big Bend
Do you and your partner have the itch for adventure? Want to head out of the Brazos Valley and have a private elopement in nature?
Then lace up your hiking boots and head over to Big Bend National Park, Texas for an extra special hike!
With amazing river canyons, breathtaking desert landscapes, and a plethora of sights to choose from, you're guaranteed to find the perfect spot to say "I do" eloping at Big Bend National Park. It's the ideal destination for couples who want to add some fun and romance to their special day with some of the most beautiful scenery in Texas, making it the perfect location for any couple to embark on their new journey together.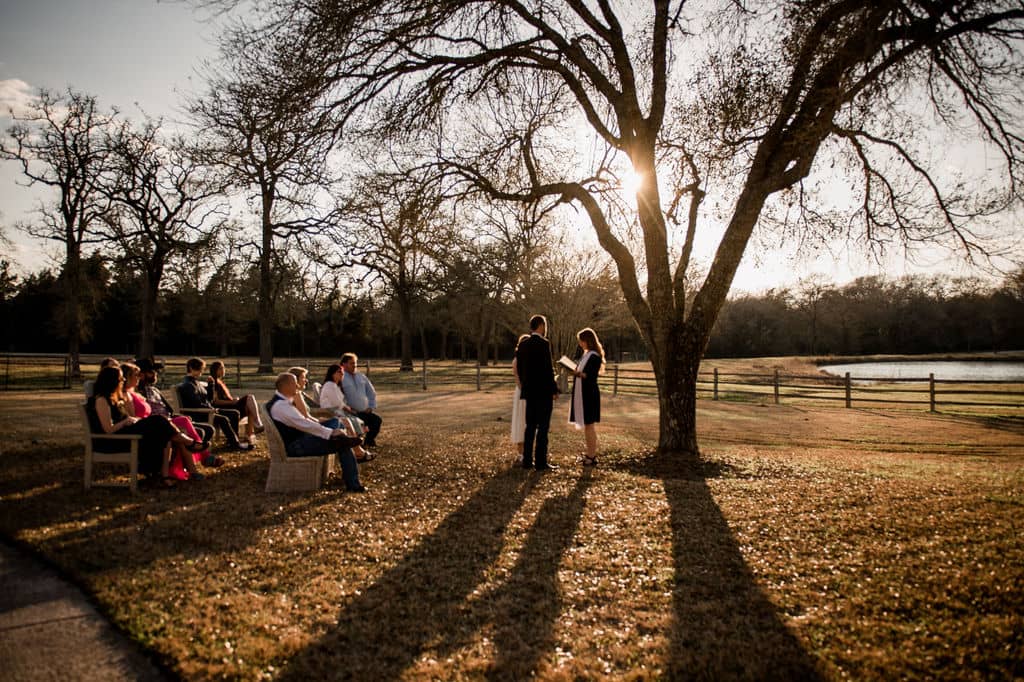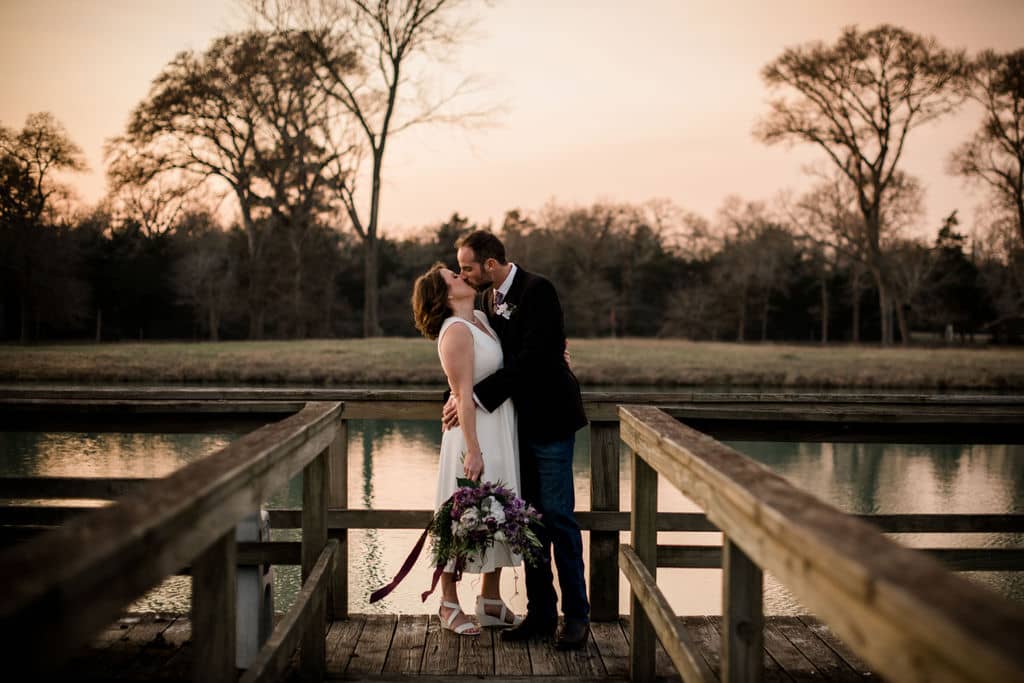 Intimate AirBnb Texas Elopement
During the height of the COVID-19 pandemic, many couples were forced to delay their wedding day. Most importantly, it provided a space for couples to get more creative with their special day–like an intimate Texas Airbnb elopement!
Whether you're looking for a modern urban loft, a secluded riverfront cabin, or a rustic ranch house, Airbnb has a variety of options that are perfect for a romantic Texas elopement. Each listing provides detailed descriptions and pictures to give you a better idea of what the property looks like before you book. Moreover, Airbnb makes a fun getaway location for you and your partner to spend the night at instead of worrying about the drive home.
Definitely check out Airbnb and find the perfect spot to start your life together!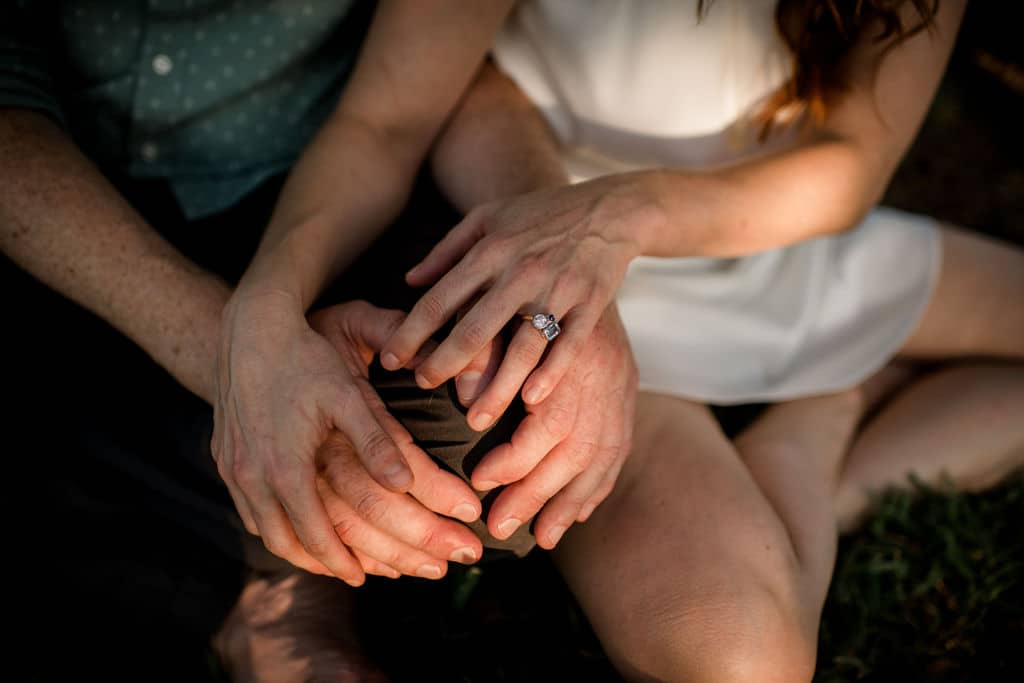 Backyard Texas Elopement with a Justice of the Peace
Have you ever heard the song by Billie Holiday that goes, "you'll find your happiness lies, right under your eyes, back in your own backyard"?
Planning a romantic and intimate backyard elopement in Texas is a wonderful way to make your special day even more memorable. From the decorations to the guest list as well as each decision should be made with your partner in mind. You can choose to be surrounded by your closest family members and friends or alone with a justice of the peace to officiate. You can create an experience that truly speaks to you and your partner to celebrate your love in your own backyard.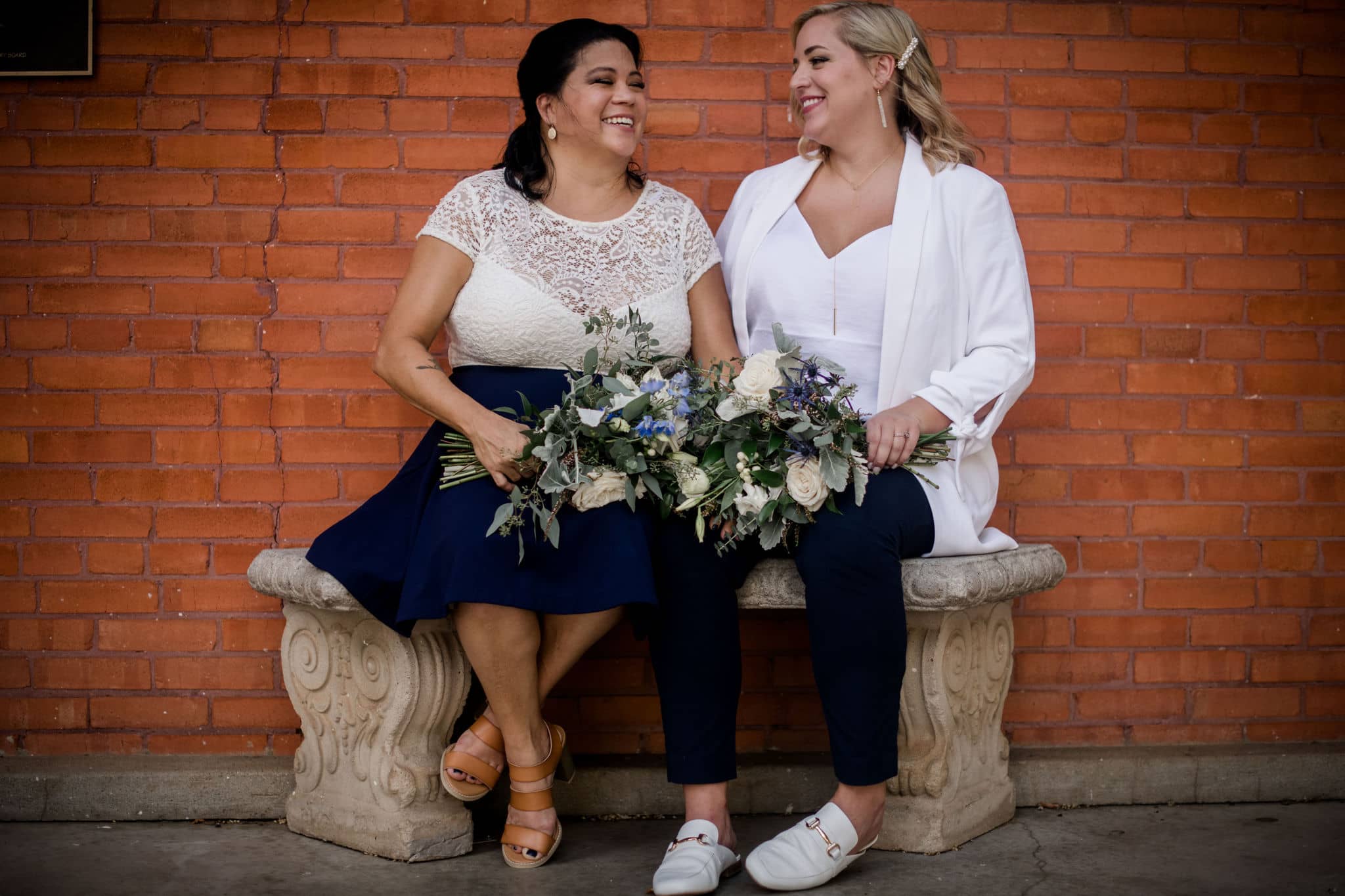 Altogether, when it comes to planning your elopement in Texas there are many options in and out of the Brazos Valley that will make for a special and unforgettable day.
Whether you're looking to say "I do" in a rich historical downtown, a lush vineyard, a breathtaking lodge, travel for a hike through a National Park, an intimate Airbnb, or stay home in your own backyard, it's going to be a day for the books.
Give yourself the best elopement gift you possibly can–an experienced Texas wedding photographer! This is such an exciting time. I can't wait to make sure you enjoy your wedding day and photos. Let's connect!
---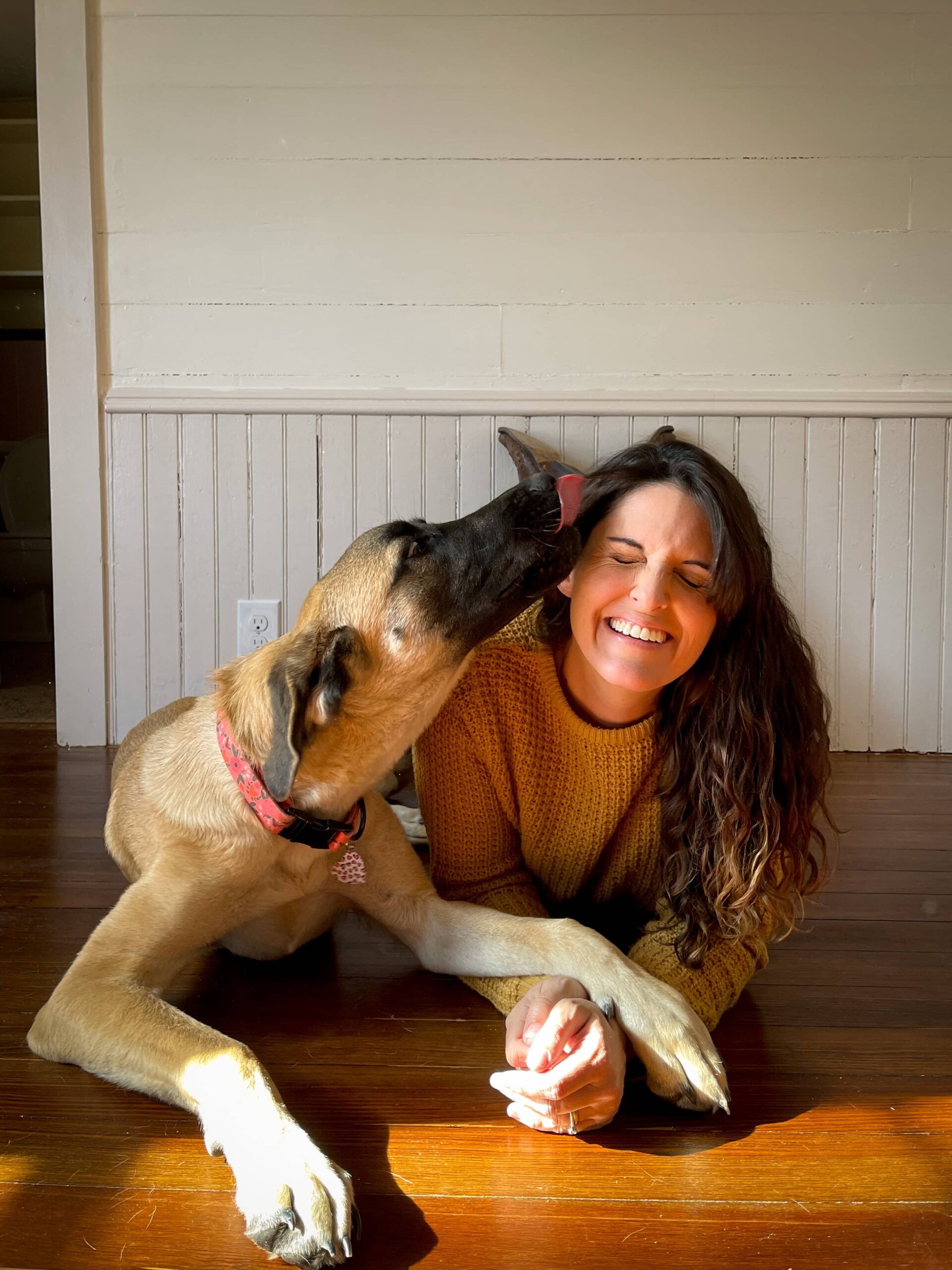 Meet Jamie, your Texas Wedding + Elopement Photographer!
Hey! It's Jamie and what you see, is what you get!
I'm a marathon running, tattoo laden, indie music loving, historic home renovating, dog lover who isn't afraid to speak her mind. I am a Houston and College Station wedding photographer living in a 110 year old farmhouse in the small town of Snook, TX.
You might be wondering, "what makes her the best choice for my wedding?"
WELL! 12 years of wedding experience means that I'm not only a wedding expert, but I'm also a pro at keeping you on schedule, like wrangling a big family as if they were my own. I am committed to making sure my clients actually enjoy their wedding day.
Genuine smiles and laughter are what I strive for.
It's my goal to capture real, un-posed moments that reflect your wedding in a way that only I can. I want you to see things in your wedding album that you didn't even realize were happening behind the scenes.
If you're also the kind of person that loves jumping into adventurous feet first, let's run this trail together!