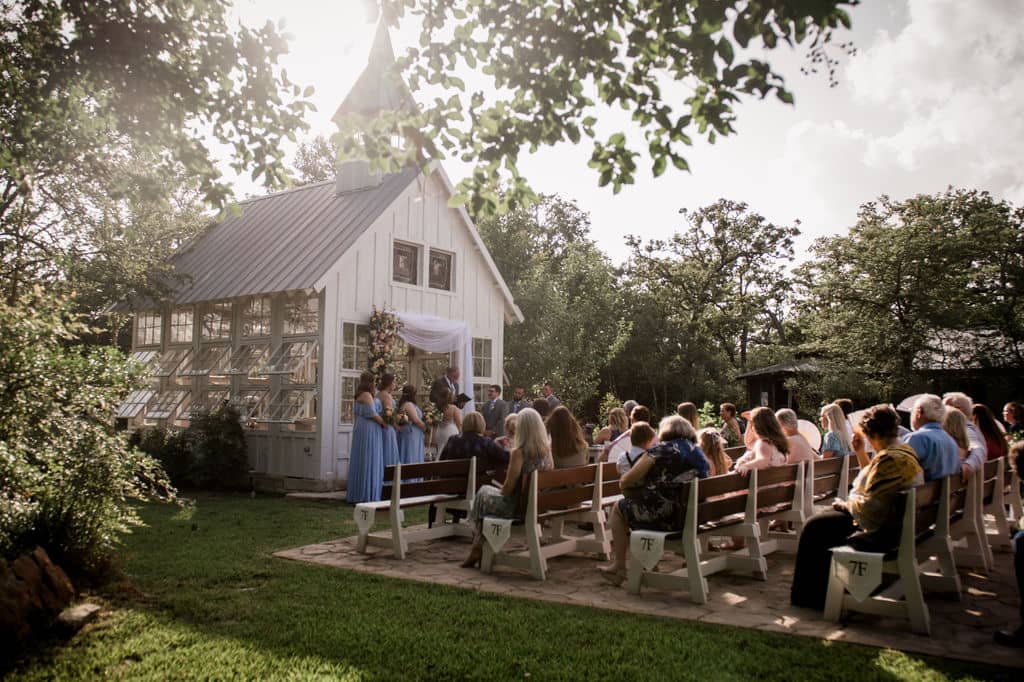 There is one question on the mind when planning a Texas summer wedding–how to beat the heat?
The short answer is, you can't.
However, planning a wedding in the summer months offers an opportunity to incorporate the state's vibrant culture and breathtaking landscapes into your special day. From rustic ranches to elegant vineyards, Texas offers a plethora of venues that can make your dream summer wedding come true. 
I got you covered with the best tips and tricks to guide you through the process! Let's make your Texas summer wedding a memorable one for you and your loved ones.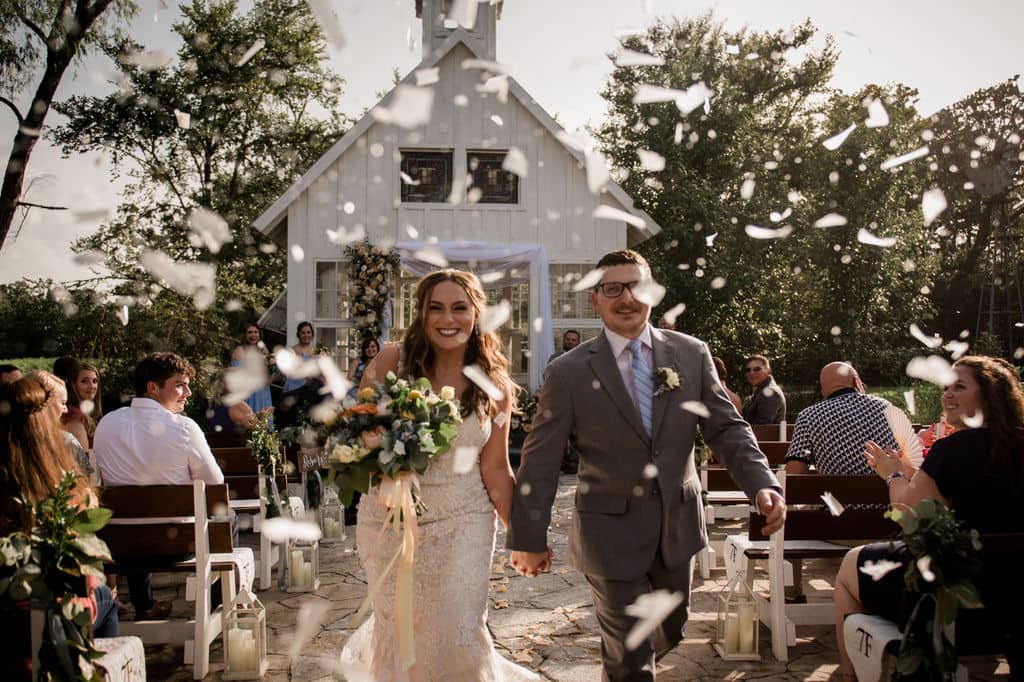 Choosing the Perfect Texas Summer Wedding Venue 
Selecting the right venue sets the tone for your Texas summer wedding. Luckily, Texas is home to some of the most incredible wedding venues! 
You can look at outdoor venues with sprawling gardens, lakeside resorts, or vineyards to make the most of the pleasant summer weather. However, I highly recommend opting for venues that offer both indoor and outdoor spaces in case it's too hot outside. Knowing Texas in the summer months, you'll want an indoor space with that nice cool A/C. 
If you're looking in the Brazos Valley area, check out this list of wedding venues!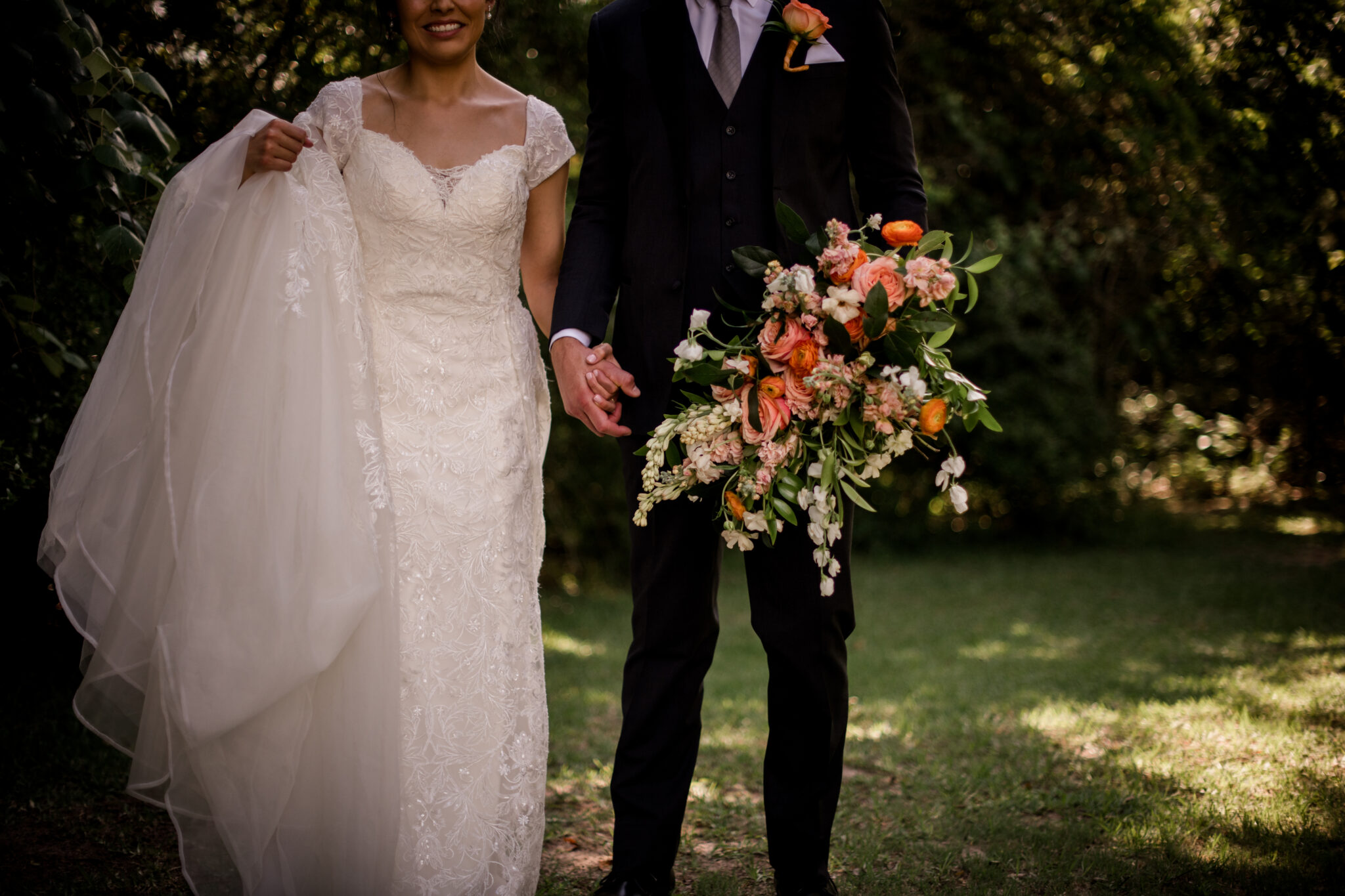 Beat the Heat for your Texas Summer Wedding
Since Texas summers can be scorching, it's crucial to consider ways to keep yourselves and your guests comfortable. There are a few ways 
First, you can schedule the ceremony for the late afternoon or evening to avoid the peak heat hours. I recommend you plan your ceremony two hours before sunset for best lighting! I have always had the best results at this time as opposed to later. 
Secondly, think about providing refreshing beverages to keep everyone hydrated and cool. You can get real creative here like a customized water bottle at every chair. The possibilities are truly endless as far as your creativity can go (or Pinterest). 
Lastly, a really fun way to ensure everyone is comfortable is by offering personalized fans or parasols as thoughtful wedding favors. This way your guests have something to take back that not only celebrates your love but also keeps them cool. 
TIP FOR THE BRIDE: You paid so much money for your make up artist to paint you so beautifully! So, talk to your makeup artists about wearing makeup that's sweat proof or booking them to help you touch up throughout the day. Por que no los dos?! Chances are they are well aware, but it doesn't hurt to double check.






Embrace the Texas Summer Wedding Theme
Regardless of the month, Texas has so much to offer when planning your wedding. So why not integrate the vibrant Texan spirit into your wedding theme and decorations?! 
Incorporate elements like rustic décor, wildflowers, and even unique Texan cuisine. Utilize the rich color palette of Texas landscapes, including warm earth tones and vivid hues inspired by the state's diverse culture. These colors work so well in any Texas summer wedding.
Craft a menu that showcases the best of Texan cuisine while keeping your guests refreshed. Consider incorporating local specialties such as BBQ, Tex-Mex dishes, and refreshing beverages like ice-cold margaritas or hard sweet tea. And you know what pairs nicely with signature cocktails? Water! This way everyone is celebrating well hydrated in the heat. 
Additionally, highlight the beauty of the season by incorporating Texas summer flowers into your floral arrangements. Blooms like sunflowers, bluebonnets, and Texas lantanas will add a touch of charm and authenticity to your wedding décor. These seasonal florals are peak in capturing the essence of a Texas summer weddings.
Lastly, my best advice is don't get married in summer! (LOL) Just kidding! With these tips in mind you will be set to enjoy the most out of your Texas summer wedding.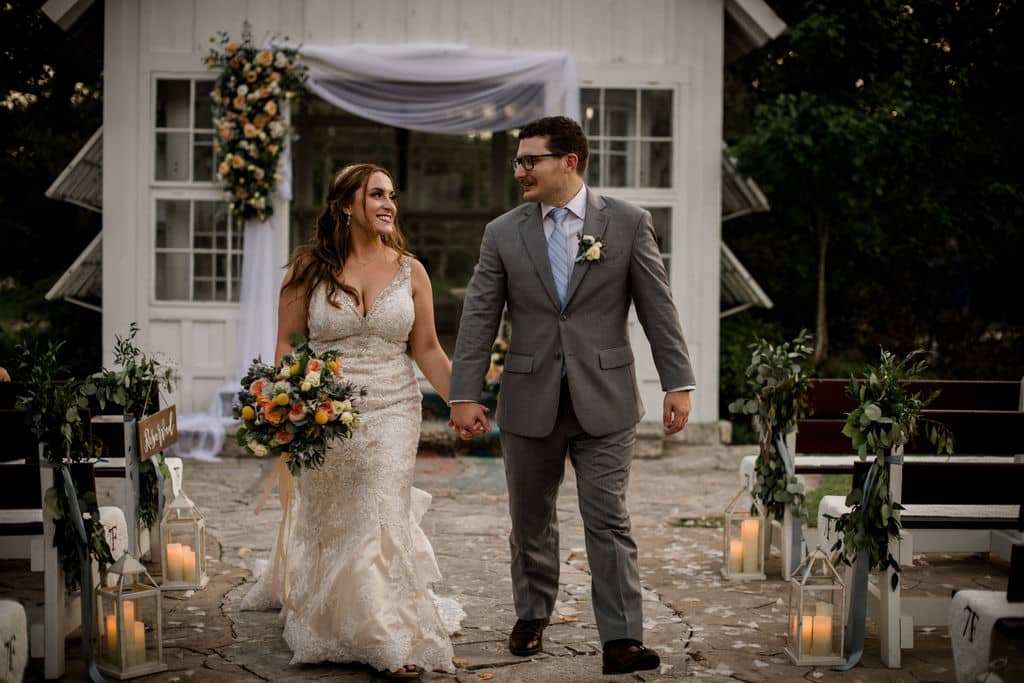 Conclusion
Listen, it's no secret that Texas gets HOT in the summer months. But, hopefully with this new insider knowledge you're better able to plan your Texas summer wedding to beat the heat. 
Let your love story unfold amidst the warmth and charm of Texas. Remember, a successful Texas summer wedding requires careful planning and attention to detail. By following these tips and infusing your personal touch, you'll create a magical celebration that reflects the heart and soul of your commitment.
Vendors Pictured:
Venue on first one is 7f, venue for second one is Inn at Quarry Ridge. Florist for second wedding is dandelion floral and first one is urban rubbish.
_________________________________________________________________________________________
Meet Jamie
Hey! It's Jamie and what you see, is what you get!
I'm a marathon running, tattoo laden, indie music loving, historic home renovating, dog lover who isn't afraid to speak her mind. I am a Houston and College Station wedding photographer living in a 110 year old farmhouse in the small town of Snook, TX.
You might be wondering, "what makes her the best choice for my wedding?"
WELL! 12 years of wedding experience means that I'm not only a wedding expert, but I'm also a pro at keeping you on schedule, like wrangling a big family as if they were my own. I am committed to making sure my clients actually enjoy their wedding day.
Genuine smiles and laughter are what I strive for.
It's my goal to capture real, un-posed moments that reflect your wedding in a way that only I can. I want you to see things in your wedding album that you didn't even realize were happening behind the scenes.
If you're also the kind of person that loves jumping into adventurous feet first, let's run this trail together! You can inquire here!