Fall weddings at 7F Lodge in College Station, Texas just hit different. This wedding was one of my all time favorite weddings at this venue. As a preferred vendor at 7F Lodge, I work there a lot. I'm familiar with this venue. I know when the light in each location will be just right. I also know that 2 hours before sunset is the best time for your ceremony. With your guests facing the sun, this timing helps maximize the shade for the guests as well as provide the best light for your ceremony and pictures directly after. I know how the sun hits the windows in the back of the chapel at just the right moment for your family photos.
If you're looking to book a wedding at 7F Lodge, you can plan your whole wedding right there at your booking because they offer full planning packages. You can book your wedding, your DJ, your photographer, and everything else you need in one setting. It's really one of the most convenient ways to plan a wedding in the Bryan College Station area.  At only 90 miles from Houston, it's the perfect place for Houston people who are looking for a better deal too. Many of my clients at 7F are from out of town. College Station is a great place to plan a wedding- lots of hotels, it's easy to get around, and we have tons of great vendors to work with in the area.
Also, my favorite thig about this venue…. they are dog friendly!!
Venue: 7F Lodge 
Florals: Carriage House Florals
Hair and Makeup: BeYoutiful Salon
Catering: Hilton College Station
Rentals: Premiere Events College Station and Details Party Rentals
Bartending: Epicures
Cake: Fabulous Fare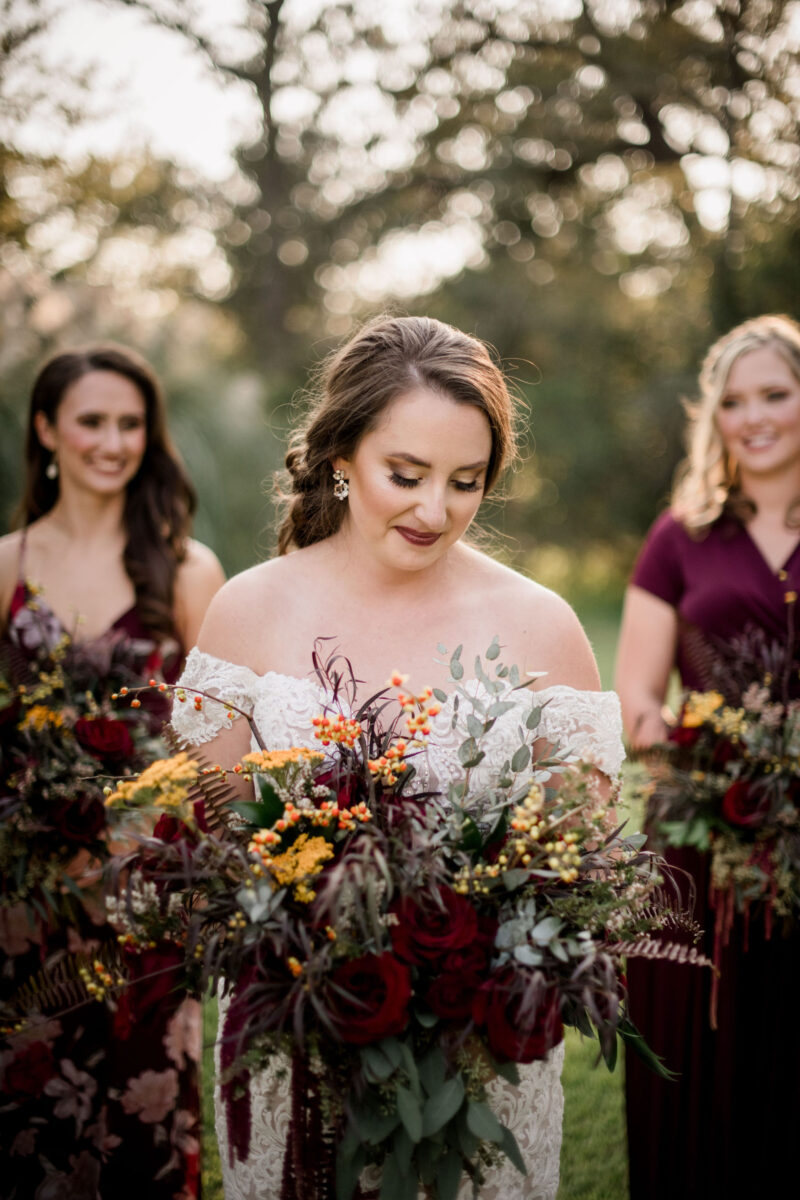 7F Lodge Wedding College Station Texas